Every child's dream
Christmas simply is not as easy as it used to be. Back in the good ol' days, the Industrial Revolution kept children away in textile factories for a magical 15+ hours per day. These tired 4-year-olds would then drag their sluggish feet through the garbage filled streets, past the sleeping, blackened bodies of chimney sweep children - while hoping to arrive home and have an open spot on their crammed, cruddy housing floor and not wake up with typhus. For Christmas, these children would have gladly taken a used napkin and a promise that they wouldn't die of cholera by morning because of the poop water they drank with dinner. Sadly, all that has changed.
We now live in a society where kids are "too young to work" and should be in "school." The once hardened chimney sweep children are now eating Cheetos out of a bag with one hand while spreading boogers all over their iPod Touch screen with the other and secretly kissing their American Girl Dolls behind the sofa before father returns from his yacht trip. And these spoiled, obesity-developing monsters are impossible to please when it comes to Christmas gifts. They all want the newest Oprah Winfrey action figure, One Direction Sega CD game or some other toy I made up to make you laugh. Shopping has only become increasingly difficult as gift demand rises.
That's where I can help.
Through work and personal ambitions, I've become VERY up-to-date on what's hip in the technology, toy and fashion trends - I know what are the MUST HAVES of the shopping world. By nearly completing three seasons of "The Hills" and one episode of "Ice Road Truckers," I can confidentially recommend and aid you in your last minute holiday purchases. I'm also assuming all your friends and families are bratty, little, fat children.
Stephen's Holiday Gift Guide:
Fur sure
Griz Coat
I actually own this jacket...so...don't buy it, because then the phenomenal
griz coat
won't be cool. Instead get
the stylish coat this posh monkey is wearing
for that loving immigrant in your family.
Sienna Miller or Ann Romney?
A Horse
Believe it or not, horses are in this year. What type of horse should you purchase? Any will do, but the hottest horse in Hollywood (where 89% of fashionable horse breeding occurs) is this Bavarian Blueblood horse mounted by English Actress Sienna Miller on the left. If you don't know your horse breeds - just go by color. The workers at Big Lots are extremely helpful. Horses also make GREAT stocking stuffers if you cut them up.*
One fresh father
Skinny Jeans
One of the hottest items out there for the "dad on the go" - skinny jeans. I know pants sizes can be difficult to purchase for others - however - there is only
one
size for male adults - appropriately called "Dad Size." Now your dad can watch his favorite sporting match in style with
"Team Colors" skinny jeans by SkinnyJeans.com
!
Uncle Buck had the right idea
Gift Card to Toast Mountain
Well, you will have to talk to my intern Jennifer about this, because Toast Mountain hasn't opened for business yet....but in time...Toast Mountain is a restaurant I'm opening with a few friends where we will only sell toast - only wheat - no jam or butter - just plain toast. Sometimes we will advertise we have other types of toast, but when you ask we will say we actually ran out and only have wheat. Get your gift cards by following me on Twitta and tweetin' at meh -
@StephenSchu
- following me on Twitta is like a plate of tater tots with extra gravy on top (not available at Toast Mountain).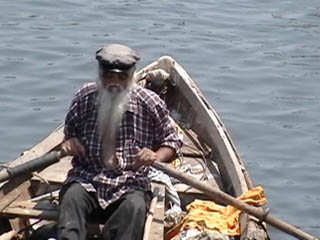 He's on his way through Amazon.com!
An Old Fisherman
Do you become inappropriately angry when grandma or grandpa won't shut the fuck up with their boring stories about their childhood when they only ate baked beans for 11 years and how the only thing they had to do for fun was WWII? Not anymore! There is NOTHING more wise and full of depressing stories than an old fisherman! Bring a swirly, old fisherman to your grandparents house for Christmas and see how they like it! He also will be very damp (towels and tarps not provided).
Look out, Juicy J!
Hate Bruno Mars? Think Ke$ha is a poop pile? Well, Kidz Bop is at it again to take your least favorite songs and have them screamed by mildly talented children! Why is this good? Because, arguably, these kids have made any Bruno Mars song better by simply making the recording shorter. Seriously, the producers legit cut out at least one minute from every song. So, instead of having to listen to the full version of "Moves Like Jagger," you can shine bright like a diamond with any Kidz Bop album this holiday season!
I hope this list was helpful for you. In fact, if you don't follow my list...one of your family members or significant others will likely hate you for the rest of your life or murder you Christmas morning - so buy these items while they're still in stock!!
----
*
@sethwanta