As you may have read in publications such as Teen Vogue, I'm fortunate enough to be making a trip to Los Angeles this month. As a much sought after destination for living at some point in my career, I plan on taking full advantage of my time there by fully indulging in the the Hollywood culture.
With that being said, this will be the first of a series of blogs pre-amping my visit. Other than arguing with locals and wannabe actors about scripts I've read that they haven't by writers they should know about but I've completely made up, I have some things planned out I hope to accomplish. I've compiled these lists by simply asking myself, "Why do most people visit and live in LA?"
Answer: To see celebrities.
The American public is obsessed with the lives of famous individuals. So obsessed that they will do almost anything for even a small, personal acknowledgement from a star for the sheer enjoyment of that brief moment Meryl Streep knew they existed. And I'll admit I really am awful at recognizing most celebrities and knowing anything reasonable about them. However, there are a few I hold dear adoration for.
I've compiled a list of the 10 people I want to see while I'm in LA - in no particular order. Enjoy, nerds.
LC LC LC....
1. Lauren Conrad
Everyone is aware I'm still eyebrow deep in my "Hills" phase of life. I will publicly recognize this is a stage 14-year-old girls went through six years ago, but this doesn't ruin the fact I realllllllyyyyyy want to meet LC in person. I mean, I have so many questions for her! Such as, "Where did you get that scarf from in Season 4 episode 15?," "Have you ever walked in on Brody changing? LOL," or "Is it still cool to drink wine out of soda cans? Because if it is, I have Franzia and empty Diet Coke cans in my tote, and I know a GREAT spot at this Burger King on Sunset where we can hang out."
2. Jordy Nelson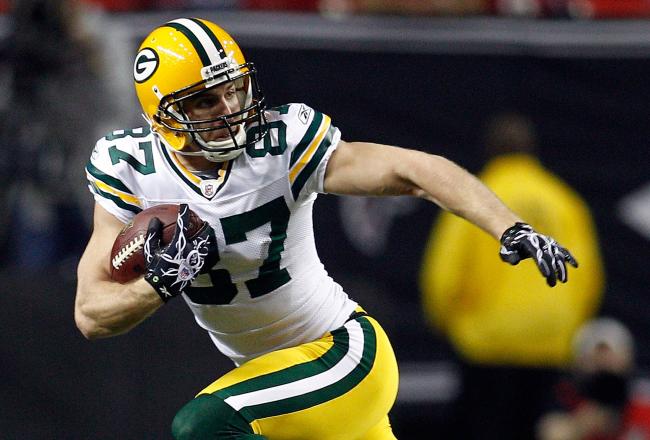 White Lightening
Drafted in 2008 as the 5th pick in the 2nd round as the 38th overall pick by the Green Bay Packers in the NFL Draft, Jordy Nelson has become one of my favorite, active players in the NFL. His athletic ability, intelligence, good looks and commanding presence on the football field reminds me of what I would be like if I was an NFL wide-receiver. Likewise, I've never had the opportunity to actually meet him, which is especially sad considering I'm from Green Bay and attend obscene amounts of Packer games - but now is the perfect opportunity to change that. I'm aware he originally hails from Manhattan, Kansas and likely doesn't spend is off season clubbin' in the Hills, but who knows? I've ran into more random people other places, like all my step-dads hanging out together at Kmart.
Just thinking about me...
3. Lauren Conrad again
I mean, so, like...I'm totally assuming her and I will hit it off REALLY well during our first encounter. I'm then thinking she'll text me to meet up and have convenient monologues about how she was becoming really close friends with me on the intro of a new episode. I'll meet up with her at Gjelina on Abbot Kinney Blvd for dinner and then head over to AREA nightclub to meet all her friends. I'm then thinking the episode ends with the audience unsure about whether Lauren and I are "a thing" now or if it's totally plutonic, which I assume will be followed by a cancelation of the show once again.
Too much
4. Aziz if he's with Kanye

Much love for my boy Aziz Ansari who I feel I can call "my boy," because I saw his appearance on Conan live in Chicago. I'd be pretty pumped if I had a chance to talk to him so he can help me get my traveling puppet show on the map. I think Aziz is a funny, unique and intelligent comedian, but I also know from listening to his standup he has connections with Kanye West. That's no diss on Aziz either, but meeting Kanye West is probably like a fat person's first bite into a KFC chicken bucket - smooth as gravy.
5. Jennette McCurdy <3 <3 <3 lolwtflollllxoxoxo
It's a love story, baby, just say "yes."
If there will be ever a girl for me, without a doubt it is Jennette McCurdy. She's gorgeous, talented and hilarious. If she was a movie and I was part of the Academy, she would win best Film Editing and Sound Mixing every year. Oh, "Why is she right for me?" you ask? Well, let's just see...
#1: We both have amazing hair.
#2: We both have Twitter.
#3: We are both so much funnier than everyone else it's fairly embarrassing for society.
#4: My Ouija Board and Magic 8 Ball have both told me she and I will get married like 7 out of 10 times.
#5: I think I'm the man who can finally make her an honest woman, by taking her out to dinner at that little place in Target.
#6: A boy can dream right?
I cannot correctly put words into this blog to describe how amazing running into Jennette would be. The successfulness of my trip is 90% banking on her and I having a romantic adventure somewhere - maybe Target again (I'm not great with date ideas). I mean, she will still go on a date with me even though I have diabetes, right?
Duh.
6. Drake Bell
He and I look so much alike it's a little ridiculous...NOT TO BE COMPARED TO HOW MUCH KEIRA KNIGHTLEY AND I LOOK ALIKE - THAT'S NOT DEBATABLE...My plan is to run into him on the street, freak him out so he thinks he is looking into a mirror when he sees me, we do that animated "copy each other's movements" comedy bit - then never see each other again.
"The Duggars" also known as "Mumford & Sons"
7. Some of the Duggars
The Duggar family is well known for their TLC series, "19 Kids and Counting," which is a reality show revolving around Jim Bob and Michelle Duggar...and their 7,500 children....which means I have a pretty good chance of seeing at least a couple of those little rascals while i'm in LA - AM I RIGHT?
Pierre Escargot
8. The entire "All That" cast
I persume they all hang out together at almost all times, and big groups are much easier to spot. I'm aware some of the cast members may have grown out of the group due to success - Kennan Thompson (SNL), Amanda Bynes (What I Like About You), Lori Beth Denberg (Wendy's commercials), Jamie Lynn Spears (Teen Mom) - but they must still chill out in that pre-show/green room and cause HILARIOUS antics with one another. At the very least, I'm pretty sure Kel Mitchell and Josh Server aren't up to much these days.
This is why people don't shop
at Sears anymore.
9. Air Bud & Ty Pennington
They will likely be together, right? I see this as a win-win situation. I'll have the chance to tell Ty what an annoying douche he is and watch a multi-sport playing dog move a bus.
YAY America!
10. The Chocolate Cake from "Matilda"
Ever since witnessing Bruce, the childhood obesity-stricken boy from the 1996 film "Matilda,"
devour that ginormous chocolate cake infront of his entire school
- I've wanted a piece of it. Side note: I hope that schoolbody realizes they were pretty much cheering that kid into losing a foot due to adult-onset Type 2 diabetes. Anyway, I've heard a rumor that the original cake was so big and so packed with preservatives that a few pieces are still floating around the United States. I'm hoping LA will have at least one of them.